Posts for tag: sedation dentistry
By THOMASSON DENTAL
January 11, 2021
Is the fear of the dentist preventing you from going to regular dental checkups? If so, you're not alone. Many people find themselves nervous about going to the dentist. They may have unhappy childhood memories about dental visits and feel reluctant to go back to the dentist as an adult. Some may even suffer from general anxiety and have trouble relaxing when they sit in the dentist's chair. If you live in Madison, TN, and think that sedation dentistry to fix oral issues is the right choice for you, a dentist like Dr. Mark Thomasson and Dr. Andrew Thomasson can help. Keep reading to learn more about sedation dentistry.
What is Sedation Dentistry?
Sedation dentistry is a type of dentistry where your dentist administers a sedative before or during your dental procedure. Whether you need a cavity filled, a root canal, tooth extraction or anything in between, a sedative helps you relax during dental care. If you live in Madison, TN, and want to learn more about sedation and the oral problems a dentist can fix, contact our office.
Kinds of Sedation Dentistry
Talk with your dentist about the type of sedation that's right for you. Your overall health, anxiety level, the kind of dental procedure you need as well as the type of prescription medicines you take will determine which sedation dentistry best suits your unique situation. The three main kinds of sedation dentistry are:
Oral sedation
Nitrous oxide
IV sedation
During oral sedation, you are awake the entire time but do not remember anything that happens during your dental visit. If you receive nitrous oxide, you are alert and completely relaxed. IV sedation requires the dentist to administer a sedative intravenously, meaning through a vein. When you receive IV sedation, you will not remember anything about your dental procedure. This type of sedation is ideal for patients who experience extreme anxiety when faced with a trip to the dentist.
Schedule Your Visit
Do you live in Madison, TN, and want to explore sedation either through oral, IV or nitrous oxide methods? Visiting your dentist doesn't have to be a scary experience. Dr. Mark Thomasson, Dr. Andrew Thomasson and their caring staff will provide you with excellent care in a calm, relaxing environment. If you're interested in learning more about sedation dentistry, schedule an appointment by calling (615) 865-1732.
By Thomasson Dental
January 21, 2019
How your dentists in Madison, TN, can make your dental visit more enjoyable
If you feel nervous when someone mentions going to the dentist, you need to find out about sedation dentistry. Drs. Mark and Andrew Thomasson at Thomasson Dental in Madison, TN, offer a wide range of dental sedation techniques to help make your next dental visit more relaxing and anxiety-free—read on to learn more!
The Benefits of Sedation Dentistry
Dental anxiety is the real deal, and it's not "all in your head." In fact, dental anxiety produces some very real physical changes like increased heart rate, quick, shallow breathing, sweating, and other uncomfortable symptoms. The good news is, no matter what your level of dental anxiety is, there is a dental sedation technique which is perfect for you.
At Thomasson Dental, you can choose from:
Oral Sedation: Taken in pill form, usually about an hour before your appointment, this treatment allows you to respond to questions, but you won't remember much of your appointment.
Inhaled Conscious Sedation: A combination of nitrous oxide and oxygen inhaled through a nosepiece, the effects of this sedation leave your body quickly after treatment.
Intravenous Sedation: This method involves liquid sedative medication being delivered directly into a vein, which provides the most profound sedation, delivered immediately.
Dental sedation is completely safe, and it allows you and your dentist to complete necessary dental treatment in a calm, relaxing atmosphere. However, you should plan on bringing someone with you who can drive you home after treatment.
For more detailed information about sedation dentistry, please visit the Sedation Dentistry section on the website at https://www.thomassondental.com/sedation-dentistry.html
Interested? Give us a Call!
You deserve to have a great dental appointment to take care of your great smile, and sedation dentistry can help you get the most out of your dental appointment. To find out more about what sedation dentistry can do for you, call Drs. Mark and Andrew Thomasson at Thomasson Dental in Madison, TN, today! The number is (615) 865-1732.
By Thomasson Dental
May 22, 2018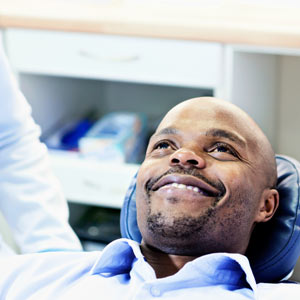 Although dental visits are routine for most people, it's a different experience for a few. About one in ten adults have high anxiety or fear of going to the dentist and may avoid it altogether—even when they have an acute situation.
If you're one of those with dental visit anxiety there's good news—we may be able to help you relax and have a more positive experience. Here are 3 things you need to know about reducing your anxiety at the dental office.
It starts with the dentist. While every patient deserves a compassionate, understanding dentist, it's especially so if you suffer from dental visit anxiety. Having someone who will listen to your concerns in a non-judgmental way is the first step toward feeling more comfortable in the dentist's chair. It also takes a sensitive practitioner to work with you on the best strategy for relaxation.
Relaxation often begins before your visit. There are various degrees of sedation (which isn't the same as anesthesia—those methods block pain) depending on your level of anxiety. If you experience mild to moderate nervousness, an oral sedative an hour or so before your appointment could take the edge off and help you relax. Oral sedatives are also mild enough for use with other forms of sedation like nitrous oxide gas, and with local anesthesia.
High anxiety may require deeper sedation. If your level of anxiety is greater, however, we may recommend IV sedation to induce a much more relaxed state. The sedation drugs are delivered directly into your blood stream through a small needle inserted into a vein. Although you're not unconscious as with general anesthesia, we can place you into a "semi-awake" state of reduced anxiety. The drugs used may also have an amnesiac effect so you won't remember details about the procedure. This can help reinforce positive feelings about your visit and help reduce future anxiety.
If you're anxious about dental visits, make an appointment with us to discuss your concerns. We're sure we can work out a strategy to reduce your anxiety so you can receive the dental care you need.
If you would like more information on sedation therapy, please contact us or schedule an appointment for a consultation. You can also learn more about this topic by reading the Dear Doctor magazine article "IV Sedation in Dentistry."